NEXT MEETING
Wednesday, November 20, 2019
5-7PM
Babson Executive Education Conference Center
Babson College
1 Snyder Drive, Babson Park, MA 02457.
TOPICS:
CASE STUDIES ON EXTREME LOADING OF STRUCTURES
LESSONS LEARNT FROM STRUCTURAL COLLAPSE SIMULATIONS
GUEST SPEAKER:
Ahmed Amir Khalil, Ph.D., P.E.
Dr. Khalil is Director of Engineering at Applied Science International, LLC (ASI) and has more than 20 years of Structural Engineering experience managing projects involving collapse analysis, demolition design, blast analysis, structural vulnerability assessment, and forensic engineering based on high fidelity nonlinear dynamic numerical analysis. He has authored dozens of papers on applications of applied element method in earthquake analysis, progressive collapse analysis, blast analysis, and other types of extreme loads analysis. He is a member of the Structural Engineering Institute (SEI) Disproportionate Collapse Technical Committee as well as the American Society of Engineers, and the American Concrete Institute. Dr. Khalil has delivered numerous invited speeches and key note presentations at conferences, engineering institutes, and universities in the United States, Europe, Australia, South America, and the Middle East.
Future Meeting Dates
Wednesday, January 15, 2020
Wednesday, March 18, 2020
Wednesday, May 20, 2020
SEARCH THE MEMBER DIRECTORY
Search by keyword
Schedule of Events
Next Meeting
Check out the next event for BASE Members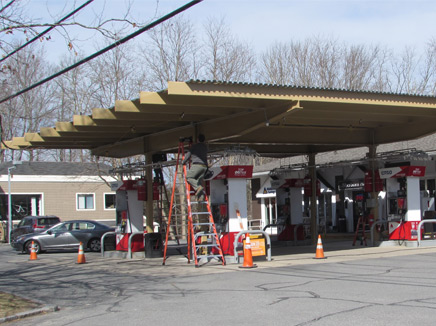 NOVEMBER 20, 2019
Location: Babson College
Time: 5:30pm-9pm
Event: Dinner/Meeting
Join us for a night of continuing education at Babson College in Wellesley